Cat Calculator
Having trouble calculating a cat's age? Use this! :)
All rights reserved.
~
This was not my original idea. All rights also go to the Erin Hunters with the idea of "Warrior Cats."
~
Ideas from others are reserved. I have mixed other ideas with my own and made them for my site.
~
If you steal from my site you will face the consequences; banned for life or tracked down to your own website IP address and be yelled at. Don't make me do that on your very own site.
~
~
Head Administrators
D A I S Y L E A P



Please, contact one of these three admins if you need help with anything! We are here to help new members get into the swing of things here.
June 2017
| Mon | Tue | Wed | Thu | Fri | Sat | Sun |
| --- | --- | --- | --- | --- | --- | --- |
| | | | 1 | 2 | 3 | 4 |
| 5 | 6 | 7 | 8 | 9 | 10 | 11 |
| 12 | 13 | 14 | 15 | 16 | 17 | 18 |
| 19 | 20 | 21 | 22 | 23 | 24 | 25 |
| 26 | 27 | 28 | 29 | 30 | | |
Calendar
Since we like to be as realistic as possible here at Blazing Tails, I've decided to go ahead and put together a sort of nutritional guide for cats. It seems like everyone has a slightly different idea of how many cats a piece of prey will feed, so this will serve as sort of a site standard for how much and how often a cat should be eating.
Adult cats generally eat only once or twice per day, and the amount they eat should be roughly 2% - 4% of their ideal body weight. For the sake of simplicity we'll assume that most cats living within or near the Clans fall somewhere between 5lbs - 10lbs, although there may be a few cats that go slightly above or under those guidelines.
Based on this, a cat would have to eat around 3oz - 6oz ( 85g - 170g ) of meat per day. 
Here are some guidelines for adult cats in relation to some standard prey. Younger, more fit cats will generally eat more, whereas elders or cats closer to retiring will eat a bit less. If you'd like a new type of prey added, post a thread in the suggestions board or PM a staff member! 
An average mouse will feed roughly 1/3 of a cat.
An average vole will feed roughly 1/3 of a cat.
An average squirrel will feed roughly 3 cats.
A small rabbit will feed roughly 3 cats.
An average rabbit will feed roughly 7 cats.
A very large rabbit will feed roughly 11 cats.
A small fish will feed roughly 4 cats.
An average fish will feed roughly 8 cats.
A very large fish will feed roughly 11 cats.
An average sparrow will feed roughly 1/3 of a cat.
An average thrush will feed roughly 1/2 of a cat.
An average starling will feed roughly 1 cat.
An average pigeon will feed roughly 2 cats.
An average crow will feed roughly 2 cats.
If members want a more cohesive prey guide I'm willing to put one together, but if not this will be fine.
Kittens, as opposed to their adult counterparts, can only eat a little at a time due to their small stomachs. This means that they will have many small meals per day, regardless of whether they are still on their mother's milk or have been weaned to solid food. There is no set amount that kittens must eat, since they grow so rapidly and food intake is changing all the time. When playing a kit character, you can just make guesses based on the guidelines above. 
This is just meant to be a general guide so we're not having some characters eating way more than other characters with no real explanation. You don't have to worry too much about being exact with amounts. Just make sure not to do something like have one cat eat an entire rabbit by themselves, unless they've been starved. 
If you've got any questions about how this works or if something is missing or incorrect, feel free to leave a comment, post in the help boards, or PM a staff member!
~ ~ ~ ~ ~ ~ ~ ~ ~ ~ ~ ~ ~ ~ ~ ~ ~ ~ ~ ~ ~ ~ ~ ~ ~ ~ ~ ~ ~ ~ ~ ~ ~ ~ ~ ~ ~ ~ ~ ~ ~ ~ ~ ~ ~ ~ ~ ~ ~ ~ ~ ~ ~ ~ ~ ~ ~ ~ ~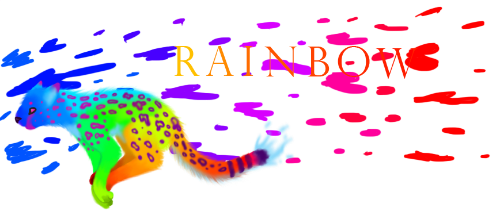 ---
Permissions in this forum:
You
cannot
reply to topics in this forum