Cat Calculator
Having trouble calculating a cat's age? Use this! :)
All rights reserved.
~
This was not my original idea. All rights also go to the Erin Hunters with the idea of "Warrior Cats."
~
Ideas from others are reserved. I have mixed other ideas with my own and made them for my site.
~
If you steal from my site you will face the consequences; banned for life or tracked down to your own website IP address and be yelled at. Don't make me do that on your very own site.
~
~
Head Administrators
D A I S Y L E A P



Please, contact one of these three admins if you need help with anything! We are here to help new members get into the swing of things here.
June 2017
| Mon | Tue | Wed | Thu | Fri | Sat | Sun |
| --- | --- | --- | --- | --- | --- | --- |
| | | | 1 | 2 | 3 | 4 |
| 5 | 6 | 7 | 8 | 9 | 10 | 11 |
| 12 | 13 | 14 | 15 | 16 | 17 | 18 |
| 19 | 20 | 21 | 22 | 23 | 24 | 25 |
| 26 | 27 | 28 | 29 | 30 | | |
Calendar
In the world of cats, there is quite a bit of different vocabulary that may be hard to keep straight for those unfamiliar with the series or those who haven't read it in a long time. As such, we've compiled a nice little list of words and their meanings. It's in alphabetical order for easy navigation.
Crowfood: Something rotting, usually fresh-kill.
Cutter: A word used by Clan cats and other wild cats that refers to the vet, usually one that spays and neuters cats.
Dirt: Feces.
Dirtplace: A place cats go to relieve themselves. Usually nearby, but separate from, the place they are staying.
Fresh-kill: Recently killed prey meant for eating.
Gathering: A meeting of the four Clans on the night of the full moon. There is to be no fighting on this night.
Greenleaf: Summertime.
Half-bridge: A dock.
Heartbeat: Used to measure time; a split second.
Horseplace: A barn or stable where horses are kept. 
Housefolk: A word used by kittypets that refers to humans.
Kittypet: A tame cat that lives with humans.
Leaf-fall: Autumn.
Leaf-bare: Winter.
Loner: A cat that lives on its own and doesn't defend its territory; generally peaceful.
Monster: A vehicle driven by twolegs.
Moonhigh: The time when the moon is at its highest in the sky, around midnight.
Moonrise: The time when the moon is rising in the sky.
Mouse-length: A unit of measurement. About two inches.
Newleaf: Springtime.
Rogue: A cat that lives on its own and does not care about boundaries. Are usually hostile and seen as a threat to the Clans.
Sharing tongues: The act of two or more cats grooming each other while sharing news of the day; usually done at sunhigh but not uncommon at other times of the day.
Silver boulder: A garbage can.
Silverthorn: Barbed wire.
Sunhigh: The time when the sun is at its highest point in the sky, around noon.
Sunrise: The time when the sun is just rising over the horizon; dawn. However, cats have also been known to use the word dawn itself. Sunrise can also be used as a way of measuring time, such as "three sunrises ago", meaning three days ago.
Tail-length: A unit of measurement. About a foot.
Tree-eater: A bulldozer.
Thunderpath: A road.
Twoleg: A word used by the Clans and some wild cats that refers to humans
Twolegplace: An area lots of humans live.
This list is definitely not complete, so if you see something missing just PM an admin!~
~ ~ ~ ~ ~ ~ ~ ~ ~ ~ ~ ~ ~ ~ ~ ~ ~ ~ ~ ~ ~ ~ ~ ~ ~ ~ ~ ~ ~ ~ ~ ~ ~ ~ ~ ~ ~ ~ ~ ~ ~ ~ ~ ~ ~ ~ ~ ~ ~ ~ ~ ~ ~ ~ ~ ~ ~ ~ ~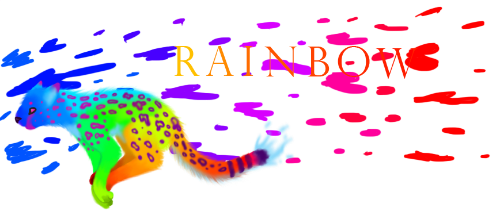 Similar topics
---
Permissions in this forum:
You
cannot
reply to topics in this forum