Cat Calculator
Having trouble calculating a cat's age? Use this! :)
All rights reserved.
~
This was not my original idea. All rights also go to the Erin Hunters with the idea of "Warrior Cats."
~
Ideas from others are reserved. I have mixed other ideas with my own and made them for my site.
~
If you steal from my site you will face the consequences; banned for life or tracked down to your own website IP address and be yelled at. Don't make me do that on your very own site.
~
~
Head Administrators
D A I S Y L E A P



Please, contact one of these three admins if you need help with anything! We are here to help new members get into the swing of things here.
June 2017
| Mon | Tue | Wed | Thu | Fri | Sat | Sun |
| --- | --- | --- | --- | --- | --- | --- |
| | | | 1 | 2 | 3 | 4 |
| 5 | 6 | 7 | 8 | 9 | 10 | 11 |
| 12 | 13 | 14 | 15 | 16 | 17 | 18 |
| 19 | 20 | 21 | 22 | 23 | 24 | 25 |
| 26 | 27 | 28 | 29 | 30 | | |
Calendar
Mr. Gorilla  was swinging through the trees today. The air was so peaceful on the mountain. He had an armful of plants he had been gathering. Only half of them were the correct thing, but they looked similar. When Mrs. Gorilla called out, he got excited. It had been a while since he got to speak to her. He raced over there. As he got close he took a huge leap out of the tree clearing 25 feet horizontally and landing almost on top of Mrs. Gorilla. He had been so excited that he had jumped from nearly the top of the tree. Realizing that he could do a thing, he used Featherfoot during his descent. It caught him and helped him land without issue. He was beaming as he spoke almost directly into Mrs. Gorilla's muzzle. "Hi." Is all that he said as he smiled. Mrs. Gorilla sat, waiting for everyone to appear. Mr. Gorilla was the first...and he literally seemed to appear right in front of her. She raised a brow and poked the ape in the chest, hoping to make him fall backwards and sit down. Mrs. Beagle came next with Mr. Beagle on her heels. Mr. Narwhal was close behind. As well as Mr. Bunny and Mrs. Bunny. Mrs. Gorilla did her best not to break composure...but she did give them each a nod and very small smile as they entered the meeting. Mr. Moose came next. Mrs. Deer, Mrs. Swan, Mr. Flamingo, and then Mr. Crocidle. She waited a moment longer...but no one else came. Hm. She turned her gaze to Mrs. Beagle, using telepathy to try to say, I hope you don't mind learning with the children. Seems the rest of the adults are not interested. That was their choice. To everyone, she said, "This is Mrs. Beagle, a new member." She didn't pause long; they could greet her another time. "This meeting is a lesson. Magic is very important in our culture, and it's important that you learn to control it young. You five," she said, speaking to the 5 youngest, "are too young to be able to use magic, most likely. But do not fear." She returned to addressing everyone. "There are many different types of magic. Most fall within elemental categories or concepts. Such as fire." She cast a glance towards Mr. Gorilla. "Mind. Plant. Water. And more. Some spells do not fall within these categories, but we will focus on those that do."
She stood and walked a few paces, using green-paw to grow tiny flowers in the wake of her steps. "Plant is one of the elements I have." She glanced to Mr. Gorilla, inviting him to speak if he wished to do so. Then to Mrs. Deer. She could learn and teach in this lesson.
~ ~ ~ ~ ~ ~ ~ ~ ~ ~ ~ ~ ~ ~ ~ ~ ~ ~ ~ ~ ~ ~ ~ ~ ~ ~ ~ ~ ~ ~ ~ ~ ~ ~ ~ ~ ~ ~ ~ ~ ~ ~ ~ ~ ~ ~ ~ ~ ~ ~ ~ ~ ~ ~ ~ ~ ~ ~ ~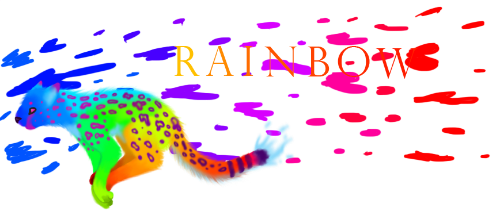 Similar topics
---
Permissions in this forum:
You
cannot
reply to topics in this forum