Cat Calculator
Having trouble calculating a cat's age? Use this! :)
All rights reserved.
~
This was not my original idea. All rights also go to the Erin Hunters with the idea of "Warrior Cats."
~
Ideas from others are reserved. I have mixed other ideas with my own and made them for my site.
~
If you steal from my site you will face the consequences; banned for life or tracked down to your own website IP address and be yelled at. Don't make me do that on your very own site.
~
~
Head Administrators
D A I S Y L E A P



Please, contact one of these three admins if you need help with anything! We are here to help new members get into the swing of things here.
June 2017
| Mon | Tue | Wed | Thu | Fri | Sat | Sun |
| --- | --- | --- | --- | --- | --- | --- |
| | | | 1 | 2 | 3 | 4 |
| 5 | 6 | 7 | 8 | 9 | 10 | 11 |
| 12 | 13 | 14 | 15 | 16 | 17 | 18 |
| 19 | 20 | 21 | 22 | 23 | 24 | 25 |
| 26 | 27 | 28 | 29 | 30 | | |
Calendar
[dohtml]
a quite petite she-cat with emerald green eyes.
Lunarstorm 
A sweet~faced, long~furred silver she~cat with a bushy tail that gives her an exotic look. She is slender in built and has a crescent moon shaped birthmark around her right eye: 28 moons, FallowClan, and medicine cat.
[color:9888=F56991]name: Lunarstorm

[color:9888=F56991]age: 28 moons

[color:9888=F56991]clan: FallowClan.

[color:9888=F56991]rank: Medicine Cat

[color:9888=F56991]gender: [i}she~cat[/i]
[color:9888=F56991]appearance:
Lunarstorm is a long-haired silver she-cat. She has long fluffy tail, soft fur that helps contribute to keeping her warm in the coldness of the leaf-bare nights. Her dark green eyes sparkle wildly in the moonlight like a thousand diamonds were placed purposely into them. She has long legs, making her a fast runner. Along that same note, Lunarstorm has powerful claws that are good for killing prey. She is a slender, but really well-built for a she-cat. She has a pink-black nose and long white whiskers. She is sweet-faced due to the fact her hair fluffs around her face. Since being FallowClan's medicine cat, she is also known to carry a sweet scent.
[color:9888=F56991]personality:
Lunarstorm has a charming and friendly personality, but she is a shy cat. She is very comfortable around her kits and makes friends easily for the most part with everyone she meets very easily, but that comes with a heavy price.  Wanderingpath was very controlling of her when she was an apprentice and when she was his mate. Even though, they are no longer together, being a medicine cat she has no choice but to see him. Sometime, she may project as being edgy or moody, but she is really soft-spoken and very misunderstood. Since, she has a new sheltered alternative lifestyle, she spends most of her time with the elders or at the nursery. She also tries to get in time with her friends when she has time.
[color:9888=F56991]history:
Being born to a respected warrior and a medicine cat has it's perks. Lunarkit and her siblings were raised well and, while they weren't annoying, warriors and elders often told them stories while apprentices showed them battle moves or how to hunt. Lunarkit, albeit intrigued, often shied away to the medicine den where she spent many afternoons. She learned the herbs quickly and was taken on as a medicine cat apprentice as a natural one. Her brothers died soon after becoming warriors, and her mother followed not too far after. Because of this, she became withdrawn and she was fearful that Foxclaw, her father, might join them. But, he survived and became leader. She was thankful and focused on being the best medicine cat she could be while it lasts. Soon, purplefever won him over and Foxstar died, leaving his successor Ebonymoon to take over. Once Foxstar died, she was devastated and she, with Twilightstorm, grieved for a long time. With only the two of them left, they cling to each other now more than ever.
[color:9888=F56991]reason for name: Lunar was for her eyes, and the suffix storm was for her feisty but understanding personality.
MEMBER GROUP COLORS
fireclan: #FF9F80;
clanless: #9f76b4;
fallowclan: #C3E888;
streamclan: #91CFCA;
gustclan: #9CC4E4;
hickoryclan: #501063;
[/dohtml]
~ ~ ~ ~ ~ ~ ~ ~ ~ ~ ~ ~ ~ ~ ~ ~ ~ ~ ~ ~ ~ ~ ~ ~ ~ ~ ~ ~ ~ ~ ~ ~ ~ ~ ~ ~ ~ ~ ~ ~ ~ ~ ~ ~ ~ ~ ~ ~ ~ ~ ~ ~ ~ ~ ~ ~ ~ ~ ~
Ferncloud- Queen of StreamClanLotuspaw- Meddie Apprentice of StreamClanRavenclaw- Warrior of StreamClanFlameheart- Deputy of FireClanBatnose- Warrior of GustClanSootfang- Warrior of FireClan

Braveheart

ShadowBelly





Posts

: 107


Join date

: 2015-03-17


Age

: 19


Location

: YogurtWorld



What were you trying to do here? XD
Anyways, I'll either delete this or you can fix it up later. I thought so. I'll make sure everyone leaves this topic alone until you fix it up. ^.^
~ ~ ~ ~ ~ ~ ~ ~ ~ ~ ~ ~ ~ ~ ~ ~ ~ ~ ~ ~ ~ ~ ~ ~ ~ ~ ~ ~ ~ ~ ~ ~ ~ ~ ~ ~ ~ ~ ~ ~ ~ ~ ~ ~ ~ ~ ~ ~ ~ ~ ~ ~ ~ ~ ~ ~ ~ ~ ~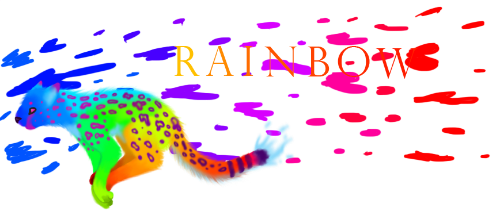 ---
Permissions in this forum:
You
cannot
reply to topics in this forum