Cat Calculator
Having trouble calculating a cat's age? Use this! :)
All rights reserved.
~
This was not my original idea. All rights also go to the Erin Hunters with the idea of "Warrior Cats."
~
Ideas from others are reserved. I have mixed other ideas with my own and made them for my site.
~
If you steal from my site you will face the consequences; banned for life or tracked down to your own website IP address and be yelled at. Don't make me do that on your very own site.
~
~
Head Administrators
D A I S Y L E A P



Please, contact one of these three admins if you need help with anything! We are here to help new members get into the swing of things here.
June 2017
| Mon | Tue | Wed | Thu | Fri | Sat | Sun |
| --- | --- | --- | --- | --- | --- | --- |
| | | | 1 | 2 | 3 | 4 |
| 5 | 6 | 7 | 8 | 9 | 10 | 11 |
| 12 | 13 | 14 | 15 | 16 | 17 | 18 |
| 19 | 20 | 21 | 22 | 23 | 24 | 25 |
| 26 | 27 | 28 | 29 | 30 | | |
Calendar
Well, first things first, only StarClanners may accept high ranks. Brave has an acception because he was a former admin and knows when to or when not to accept auditions.

So, I see you're curious on how to squeeze one of your characters into a high ranking position. Well, there's plenty of variety on the site, each with different rules and procedures on how to find yourself in the position, but all have some similar rules on how to become the rank, and how to keep them. Yes, keep in mind that if you don't follow all these rules, you might not get to keep this position, so take it seriously!

001 | If a position is not listed as open, you may not apply for it. This includes medicine cats who do not have apprentices, and are not seeking them. Leader's are succeeded by their deputies, and medicine cat's by their apprentices, which means these positions will rarely, if never, be open. It is also the duty of a leader or a medicine cat to pick their own deputy or apprentice, which means we do not have applications. You must be picked for the position. Also, anyone caught badgering and/or harassing a member to get a position will automatically be disqualified, and possibly banned.

002 | You may be picked for a high rank based on two aspects: member activity and the character in question. A leader will pick a worthy cat to succeed them as deputy, and a medicine cat will pick a talented cat to train. However, if you are a member who has only been on for a week, and has ten posts, you will not be under consideration. There is no set time limit or post limit that determines eligibility, it is simply when that member has proven themselves to meet the requirements of loyalty, activity, and character.

003 | Any high rank must be active on a very regular basis. A member who has a character in a high rank should be on at least once or twice a week, and that's on the low end of what is acceptable.  If you cannot maintain your activity, you will not be eligible for a high rank, or if your eligibility drops and does not return to standard, you will be removed from the high rank.


LEADER
__________________________________________________________________________
001 | Leaders become leaders after they were appointed deputy and their leader retires. This means that, as of our steady cannon where we have all our ranks filled, we will not have open leader positions. If you would like your cat to be leader one day, please read up on the duties of deputies. If you are considering a Yijiao leader position, they come from the leader's apprentices. Read about them below.

002 | In every Clan and group, the leaders are responsible for leading their Clans into battle, handling major Clan issues, and, as a roleplayer, preforming ceremonies. Every age up, there is a chance you might have a ceremony to preform, for apprentices, for kits, for any cat at all. This means you must be on and posting at least once per age up. 

003 | Clan leaders are the cats who take their Clans to the island for the gathering every month. Leaders alternate turns starting the gatherings, listing down from FallowClan, StreamClan, GustClan, FireClan, and HickoryClan, before repeating the cycle again. The leader for each cycle must begin that gathering, but every leader must attend the gathering, and make announcements of major events and ceremonies that happened in their Clan in the past month, or the past age up or two to help make things simple.

004 | If there are plots that involve an entire Clan, leaders are always involved, and will lead their Clans in times of peril, or into battle. If your Clan or group has been selected for one of these plots, you must be active enough to play a substantial role in the plot. Leaders discuss agreements with each other, strategize with their deputy, and give the commands on when to begin the battle and when to end it. Plots can occur at any time, so sporadic activity is not an end-all, cure-all.

005 | If you are interested in becoming a Yijiao leader, you will need to become that leader's apprentice. Yijiao leader's will only open apprentices when they are willing, not when you have a cat created for the role. If you are unsure when to submit a request, please look in our High Ranks header, and the Yijiao tracker. The same rules listed above for high rank candidacy apply here as well.
~ ~ ~ ~ ~ ~ ~ ~ ~ ~ ~ ~ ~ ~ ~ ~ ~ ~ ~ ~ ~ ~ ~ ~ ~ ~ ~ ~ ~ ~ ~ ~ ~ ~ ~ ~ ~ ~ ~ ~ ~ ~ ~ ~ ~ ~ ~ ~ ~ ~ ~ ~ ~ ~ ~ ~ ~ ~ ~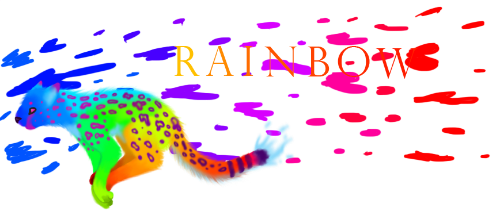 Similar topics
---
Permissions in this forum:
You
cannot
reply to topics in this forum