Cat Calculator
Having trouble calculating a cat's age? Use this! :)
All rights reserved.
~
This was not my original idea. All rights also go to the Erin Hunters with the idea of "Warrior Cats."
~
Ideas from others are reserved. I have mixed other ideas with my own and made them for my site.
~
If you steal from my site you will face the consequences; banned for life or tracked down to your own website IP address and be yelled at. Don't make me do that on your very own site.
~
~
Head Administrators
D A I S Y L E A P



Please, contact one of these three admins if you need help with anything! We are here to help new members get into the swing of things here.
June 2017
| Mon | Tue | Wed | Thu | Fri | Sat | Sun |
| --- | --- | --- | --- | --- | --- | --- |
| | | | 1 | 2 | 3 | 4 |
| 5 | 6 | 7 | 8 | 9 | 10 | 11 |
| 12 | 13 | 14 | 15 | 16 | 17 | 18 |
| 19 | 20 | 21 | 22 | 23 | 24 | 25 |
| 26 | 27 | 28 | 29 | 30 | | |
Calendar
StreamClan


Leader:
Froststar~ A calico she-cat with icy blue eyes and a pattern that look like reeds covered in frost. (Honor)
Deputy:
Shadedapple~ A long-legged white she-cat with black and gray splotches on her face, tail, and legs, as well as large, big ears with the ultimate hearing. (Twisted)
Medicine Keeper:
Riversteps~ Gray pelt with white front socks and stripes on her chest. Calming blue eyes. Very fluffy. Long tail, long legs, medium sized ears. (Cinder)
Medicine Keeper Apprentice:
Lotuspaw~ A lean, scarred, three-legged tortoiseshell with glimmering yellow eyes that seem to glow brightly in the darkness of the night. (Brave)
Warriors:
Ravenclaw~  A slick, short hair, tom with brown eyes and white paws. (Brave)
Emberlily~ A red coated she-cat with brown eyes and white paws with black tips. (Daisy)
Flamewhiskers~ A red pelted she-cat with brown eyes and white paws with black tips. (Honor)
Rocksteps~ A slick, short hair, tom with brown eyes and white paws. (???)
Falconwave~  A brown she-cat with brown eyes and white paws. (Honor)
Snowstream~ A silver and white she-cat with blue eyes and sleek fur. She glides through water easily, but doesn't exactly enjoy it. She has a great sense of smell, and her nose is often covered in dirt because of tracking. (Honor)
Featherpath~ ??? (Honor)
Apprentices:
Droppaw~ A blueish cat with icy blue eyes and white swirls on her pelt. (Honor)
Newtpaw~ Newtpaw is a swift black-and-white tom with dull yellow eyes. Newtpaw's personality shines through in his appearance: paws too big for his body, wide yellow eyes, and too-long legs that send him tripping through his surroundings more often than not. his fur is short, but dense, with a sheen on it that helps the water roll right off every time he falls into a stream (which is, well, more often than he might care to admit). He's mostly black, with a large splash of white over his face, chest, and belly, as well as little drops of white on his paws. His too-long whiskers, as well as his eyes, often open wide in surprise or fear as he tumbles into the nearest tree or patch of brambles, give him an almost comical appearance. He's just starting to gain the muscle mass of a warrior, shedding the last of his kithood fat and replacing it with long, lean muscles instead. He has yet to acquire any scars or other notable markings. (Daisy)
Oceanpaw~ Soft tortoiseshell she-cat with white on her face, chest, and legs. Her eyes shimmer with a sea-green color. (Twisted)
Kits and Queens:
Ferncloud~ Ferncloud is a very pale, flashy tri-colored she-cat with beautiful aqua-marine/teal eyes and a white slash running down her chest, bottom of her tail, back, and her oddly black-coloured underbelly. (Brave)
Mother to ;;
???
Snowkit~ White long-awaited,small build, full long tail, icy blue, standard American cat breed. (Silverstream)
Elders:
N/A

If I missed anything or anyone died, contact me or Honorchior.
~ ~ ~ ~ ~ ~ ~ ~ ~ ~ ~ ~ ~ ~ ~ ~ ~ ~ ~ ~ ~ ~ ~ ~ ~ ~ ~ ~ ~ ~ ~ ~ ~ ~ ~ ~ ~ ~ ~ ~ ~ ~ ~ ~ ~ ~ ~ ~ ~ ~ ~ ~ ~ ~ ~ ~ ~ ~ ~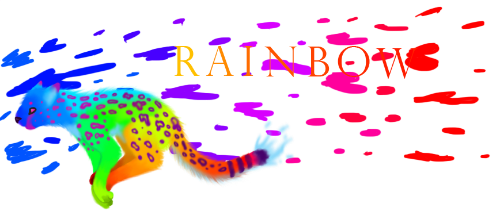 ---
Permissions in this forum:
You
cannot
reply to topics in this forum