Cat Calculator
Having trouble calculating a cat's age? Use this! :)
All rights reserved.
~
This was not my original idea. All rights also go to the Erin Hunters with the idea of "Warrior Cats."
~
Ideas from others are reserved. I have mixed other ideas with my own and made them for my site.
~
If you steal from my site you will face the consequences; banned for life or tracked down to your own website IP address and be yelled at. Don't make me do that on your very own site.
~
~
Head Administrators
D A I S Y L E A P



Please, contact one of these three admins if you need help with anything! We are here to help new members get into the swing of things here.
June 2017
| Mon | Tue | Wed | Thu | Fri | Sat | Sun |
| --- | --- | --- | --- | --- | --- | --- |
| | | | 1 | 2 | 3 | 4 |
| 5 | 6 | 7 | 8 | 9 | 10 | 11 |
| 12 | 13 | 14 | 15 | 16 | 17 | 18 |
| 19 | 20 | 21 | 22 | 23 | 24 | 25 |
| 26 | 27 | 28 | 29 | 30 | | |
Calendar
HickoryClan


Leader:
Lindenstar~ A skinny white tom with brown patches. (Brave)
Deputy:
Bloodshine~  Bloodshine is a red she-cat with orange eyes and long claws. (Mafi)
Medicine Keeper:
Petalstorm~ Petalstorm is a tortoiseshell and white she-cat with amber-jade eyes. (Daisy)
Medicine Keeper Apprentice:
N/A
Warriors:
Spidershine~ Short white furred she-cat with jet black spots. Light green eyes and average build. (Vine)
Wildsoul~ An orange tom with yellow and white stripes, amber eyes, and a white under belly. He has large muscles that can be seen when he is standing up. (Honor)
Apprentices:
Emberpaw~ Emberpaw has a fiery orange pelt, which pops out among the background of her Clan territory. She is 8 moons old. There are small splotches of darker orange speckling her underbelly and streaks of that same darker shade on the crown of her head. Her eyes are an indistinguishable blend of hazel and a piercing viridian, courtesy of her mom's warm sienna, and her mystery sire's green. Her fur is sleek and short, but flares up easily and often — a common sight to her clan mates. Emberpaw has a medium sized frame, but possesses a wiry strength that is shown through her corded muscles and powerful hind legs. She's very flexible, and can twist into complicated positions with ease, though her endurance is lacking. (Twisted)
Orchidpaw~ Orchidpaw is an orchid gray colored tom with innocent emerald green eyes. He is very misread; treated like a rose as an orchid. (Twisted)
Queens and their Kits:
Bluespirit~ A white she-cat with gray patterns and sparkling blue eyes. She has some black markings as well, but there are few of them. (Honor)
Mother To ;;
Soulkit~ A calico-like tom-kit. He has the appearance of a calico, but the main difference is that he has a gray under belly. His eyes are a dark green, like a pine tree. (Honor)
Spiritkit~ An almost completely white she-cat with some brown and black spots on her. She has sparkling eyes that are sometimes green, sometimes blue. She is rather small. (Honor)
??? (???)
Mother To ;;
Opalkit~ A white and gray she-kit with icy blue eyes. (Honor)
Sapphirekit~ Sapphirekit is a calico she-cat with pale green eyes. (Honor)
Crystalkit~ Crystalkit is a fluffy, Siamese-like she-kitten with deep blue eyes and no claws. (Honor)
Elders:
N/A

If I missed anything or someone died, please contact me or Honorchior.
~ ~ ~ ~ ~ ~ ~ ~ ~ ~ ~ ~ ~ ~ ~ ~ ~ ~ ~ ~ ~ ~ ~ ~ ~ ~ ~ ~ ~ ~ ~ ~ ~ ~ ~ ~ ~ ~ ~ ~ ~ ~ ~ ~ ~ ~ ~ ~ ~ ~ ~ ~ ~ ~ ~ ~ ~ ~ ~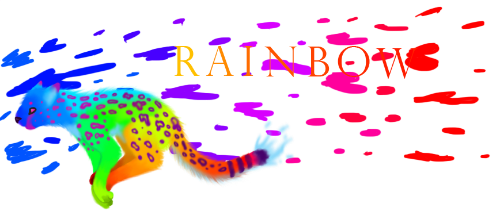 ---
Permissions in this forum:
You
cannot
reply to topics in this forum