Cat Calculator
Having trouble calculating a cat's age? Use this! :)
All rights reserved.
~
This was not my original idea. All rights also go to the Erin Hunters with the idea of "Warrior Cats."
~
Ideas from others are reserved. I have mixed other ideas with my own and made them for my site.
~
If you steal from my site you will face the consequences; banned for life or tracked down to your own website IP address and be yelled at. Don't make me do that on your very own site.
~
~
Head Administrators
D A I S Y L E A P



Please, contact one of these three admins if you need help with anything! We are here to help new members get into the swing of things here.
June 2017
| Mon | Tue | Wed | Thu | Fri | Sat | Sun |
| --- | --- | --- | --- | --- | --- | --- |
| | | | 1 | 2 | 3 | 4 |
| 5 | 6 | 7 | 8 | 9 | 10 | 11 |
| 12 | 13 | 14 | 15 | 16 | 17 | 18 |
| 19 | 20 | 21 | 22 | 23 | 24 | 25 |
| 26 | 27 | 28 | 29 | 30 | | |
Calendar
Name:
Owlkit~Owlpaw~Owlspirit~
Owlstar~
Age: 41 Moons
Gender: Female
Preferred Position: Leader
Clan/Tribe: RobinClan
Alive family: Younger Brother: Jaypaw *Five moons*
Deceased Family: Mother: A Dark Part Of Souls Father: Crowwhisper
Description: Owlstar is a black, grey, white, and a little bit of brown for her pelt. Her body is quite large, and so are her ears. She is a bit of a furry cat, with fur coming out of her ears. She has long whiskers, but a rather shorter tail. Her tail isn't like a bob-cat though. It's like a regular tail. Just a little bit shorter. Oakstar has long legs, which is great for running, but, one of her front paws, the left one, is broken. This means, she can't use her left paw for anything really. She can walk with it, but that's basically it. Owlstar also, has light fern green eyes. They sparkle in the daylight, but when the moon falls, her eyes turn to a dark, mysterious color.
Physical Abilities: WIPP
Personality: WIPPSSS
Likes and Dislikes:
Favorite Season: Leaf-Bare (Winter)
Favorite Prey: Large mice, or fish.
Favorite K
it(s
): All
Favorite Cat(s): Anybody she is close with, but mostly her brother, Jaypaw.
Favorite Omen: "Once to die, live another life." ~
Made up omen.

 Given to Owlspirit when the leader died.

Disliked Season: Green-Leaf (Summer)

Disliked Prey: Most birds.

Disliked Kit(s): None

Disliked Cat(s): Only cats that get on her nerves badly. So really, nobody.

History: *Kit Life* As a kit, Owlkit was picked on for being to large. Therefor, nobody let her play hide and seek. She was to "easy" to find. After that happened, she played by herself. Talking to the queens about the wintry air. At first, the queens were confused about how much she liked Leaf-bare. But they never teased her about it. They would always say: "It's just her personality. Ya' know?" Nothing else really happened.. *Apprentice Life* As an apprentice, Owlpaw wasn't that hyped for training. She was actually a little sad. Her father had died when she just became an apprentice. So, she was obviously upset. Her mother, was a tribe cat. So she couldn't see her, often. Whenever she TRIED to get out of the clan to visit her mother, a warrior would pad up to her, and go; "Where are you going off to? Don't you know it's dangerous!" Which is why she got annoyed. But when she was with her mentor, he brightened her up. "It's ok. How 'bout tomorrow we go and see your mother?" He asked her. She would always decline. *Warrior Life* When Owlpaw was named Owlspirit, it wasn't because of her "spirit." She was originally supposed to be a medicine cat, as a replacement  for Blossomface. But, she didn't WANT to be a medicine cat. She refused, and threw a small hissyfit. *REST IS IN RS*

Extras: 

Roleplay Sample: *Warrior Life* Owlpaw flinched at the sound of her name coming from Sunstar. She looked up, and made her way over. She realized she was alone.

Where is my mentor..?

She listened to the leader as her tail swooshed back and forth. "I've decided that Owlpaw will become a replacement for Blossomface." Sunstar meowed with pride. Owlpaw looked at Sunstar. "No! I will never be a medicine cat! I-I barely know a thing about it!" She protested, arching her back and hearing gasps from the crowd in front of her. "Owlpaw!" Sunstar yowled, he looked angry, his attitude has been rising recently. "I'm the leader! Starclan wants this for you!" He snapped, looking away from Owlpaw. Owlpaw's eyes watered, she avoided drawing a tear. "But-but, it's not what I want!" She meowed, her voice crackling. "Starclan isn't always right!" She cried, tears streaming down her like a waterfall. Sunstar glanced at Owlpaw. His eyes wide. He grinned. "You're right.. young one.." He meowed, looking back at the Clan. "Ehem, I have decided, instead, to make Owlpaw a warrior!" He announced. Owlpaw felt strange, something tingled in her so wildly. She dipped her head down, and raced off, making her way into the warrior den. *17 Moons later* Owlspirit padded into the clearing for the clan meeting. Her gaze fell on Sunstar, he puffed out his chest, and then spoke. "Robinclan, as you may know, our past deputy, Speckleheart.. has, died.." He gulped. "I will be replacing her. I have decided on a young cat. She will live longer then me, and take control of the clan." He meowed, his gaze fell with Owlspirit. She blushed, looking away.

Mouse-dung! He has a mate!

She shook her head, and heard her name called. She got up, and padded over to Sunstar. "Owlspirit will be the deputy..." He meowed. *Leader life* Owlspirit locked with another cat, she wrestled the tom. He was stronger, be she was quicker. She stabbed into his stomach with her sharp claws, and slit it down his belly. He yowled. The tom got off of her, and ran off. "Kittypet.." She mumbled, insulting the scared tom. She looked around when she heard a large yowl. She looked at two large cats fighting. Sunstar and another leader. She raced over, seeing Sunstar on the ground limp. She yowled with anger, sadness, and pain. She leaped onto the leader, not caring if she would die. She clawed the leader, and scratched their belly. She then did a flip, making the leader go flying a short, but good distance. She then watched as the rest of the other clan ran. She let out a battle cry. Then helped RobinClan get back to their camp. Once in camp, she called for a clan meeting. The WHOLE clan came. She gulped, then burst out; "I'm the new leader.. sadly... Sunstar has died from ____Clan." She meowed, gasps and yowls could be heard. "But don't worry. Tomorrow, I will head to the Moonstone. Along with Violetwish." She meowed. "Clan meeting... dismissed." She padded away and into the leaders den. Violetwish following behind her~
Last edited by Morningbreeze on Tue Nov 22, 2016 9:42 pm; edited 2 times in total
~ ~ ~ ~ ~ ~ ~ ~ ~ ~ ~ ~ ~ ~ ~ ~ ~ ~ ~ ~ ~ ~ ~ ~ ~ ~ ~ ~ ~ ~ ~ ~ ~ ~ ~ ~ ~ ~ ~ ~ ~ ~ ~ ~ ~ ~ ~ ~ ~ ~ ~ ~ ~ ~ ~ ~ ~ ~ ~
I am small~
I have heart~
I show my feelings~
Threw the wind~
I am the wind~
I am the breeze~
I am the morning~

I am Morningbreeze~

~Morningbreeze~

Omi

Fallenspirit





Posts

: 50


Join date

: 2016-10-20


Age

: 15


Location

: In the peaceful woods~



Since it is a work in progress I moved it to the correct forum (also can you change the "disliked omen"? there was never a forest fire and it kind of doesn't match up with the current plot).
~ ~ ~ ~ ~ ~ ~ ~ ~ ~ ~ ~ ~ ~ ~ ~ ~ ~ ~ ~ ~ ~ ~ ~ ~ ~ ~ ~ ~ ~ ~ ~ ~ ~ ~ ~ ~ ~ ~ ~ ~ ~ ~ ~ ~ ~ ~ ~ ~ ~ ~ ~ ~ ~ ~ ~ ~ ~ ~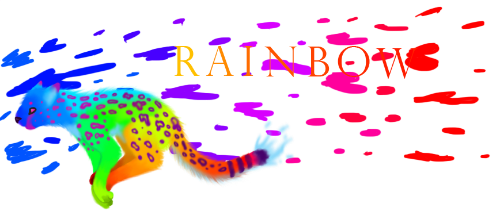 @Daisyleap
can I make her history as though she was going to become a medicine cat? But instead became a warrior??
~ ~ ~ ~ ~ ~ ~ ~ ~ ~ ~ ~ ~ ~ ~ ~ ~ ~ ~ ~ ~ ~ ~ ~ ~ ~ ~ ~ ~ ~ ~ ~ ~ ~ ~ ~ ~ ~ ~ ~ ~ ~ ~ ~ ~ ~ ~ ~ ~ ~ ~ ~ ~ ~ ~ ~ ~ ~ ~
I am small~
I have heart~
I show my feelings~
Threw the wind~
I am the wind~
I am the breeze~
I am the morning~

I am Morningbreeze~

~Morningbreeze~

Omi

Fallenspirit





Posts

: 50


Join date

: 2016-10-20


Age

: 15


Location

: In the peaceful woods~



Yeah, sure if you'd like

~ ~ ~ ~ ~ ~ ~ ~ ~ ~ ~ ~ ~ ~ ~ ~ ~ ~ ~ ~ ~ ~ ~ ~ ~ ~ ~ ~ ~ ~ ~ ~ ~ ~ ~ ~ ~ ~ ~ ~ ~ ~ ~ ~ ~ ~ ~ ~ ~ ~ ~ ~ ~ ~ ~ ~ ~ ~ ~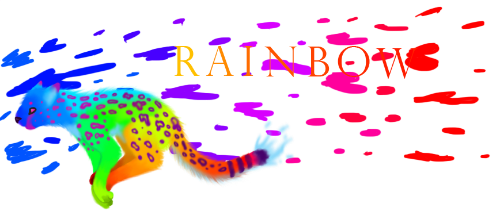 ~ ~ ~ ~ ~ ~ ~ ~ ~ ~ ~ ~ ~ ~ ~ ~ ~ ~ ~ ~ ~ ~ ~ ~ ~ ~ ~ ~ ~ ~ ~ ~ ~ ~ ~ ~ ~ ~ ~ ~ ~ ~ ~ ~ ~ ~ ~ ~ ~ ~ ~ ~ ~ ~ ~ ~ ~ ~ ~
I am small~
I have heart~
I show my feelings~
Threw the wind~
I am the wind~
I am the breeze~
I am the morning~

I am Morningbreeze~

~Morningbreeze~

Omi

Fallenspirit





Posts

: 50


Join date

: 2016-10-20


Age

: 15


Location

: In the peaceful woods~



---
Permissions in this forum:
You
cannot
reply to topics in this forum