Realm Information
The Realms have revived themselves once more after fearful events at the last Gathering. They believed Kiroho had left them to fend for themselves, sending everyone into a spiral of despair. Summer brought more prey and raised some hopes, but along with it endless thunderstorms and homes collapsing. Now, winter has arrived, and prey is scarce. The temperatures range from 0-25
°F, and i
t is recommended not to enter the frigid waters until spring.
@Daisy and @Quake
Deputy: open
The Council: @Snoo, five open
@Daisy and @Sky
Deputy: @Quake

Healers: @Aqua, open
Healer's Apprentices: two open
King and @Snoo
Deputy: @Quake
Healers: @Daisy, open
Healer's Apprentices: two open
@Aqua and @Quake
Deputy: @Daisy
Healers: two open
Healer's Apprentices: @Quake, open
@Sky and Queen
Deputy: @Aqua
Healers: @Quake, @Daisy
Healer's Apprentices: two open
@Aqua AND @tinkerbell
Heir: @Snoo, @Sky
Contract Keepers: @Daisy, @Quake, four open
Forum Affiliates
Underground Lies
If you would like to become an affiliate, private message one of our head admins or post in our guest-friendly board with a request.

Ryepaw is a brown tom-cat with blue eyes and unusually big, sharp teeth. Ryepaw was born into RobinClan but he always had an open hatred for FrostClan because his father, who left Ryepaw and his siblings, went to that Clan instead. Ryepaw looks up to all the older cats, especially Ravenheart, the deputy. Ryepaw is a very fierce and brave cat. He loves to battle train, and is very calm and collected. He can be over-confident sometimes, leading him to many of his bumps and bruises. Ryepaw obsesses over certain things, and sometimes doesn't know when to stop talking. Ryepaw's father left after all of his kits were born, and his mother died from too much blood loss while giving birth to the large litter. Ryepaw and his siblings stayed with a foster mother for a long time until apprenticeship. Ryepaw still has a tiny sliver of hope that his father will come back, but his other littermates doubt it. Ryepaw has grown to become more adventurous, and he has secretly crossed the border a few times to try and find his father. Nobody has found out yet, but Sedgepaw is growing suspicious over his long absences, especially at night.
--------------------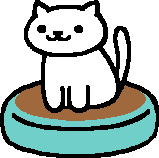 Callie

Newborn




Posts

: 126


Join date

: 2015-07-15


Age

: 18


Location

: Australia



--------------------

---
Permissions in this forum:
You
cannot
reply to topics in this forum