Cat Calculator
Having trouble calculating a cat's age? Use this! :)
All rights reserved.
~
This was not my original idea. All rights also go to the Erin Hunters with the idea of "Warrior Cats."
~
Ideas from others are reserved. I have mixed other ideas with my own and made them for my site.
~
If you steal from my site you will face the consequences; banned for life or tracked down to your own website IP address and be yelled at. Don't make me do that on your very own site.
~
~
Head Administrators
D A I S Y L E A P



Please, contact one of these three admins if you need help with anything! We are here to help new members get into the swing of things here.
June 2017
| Mon | Tue | Wed | Thu | Fri | Sat | Sun |
| --- | --- | --- | --- | --- | --- | --- |
| | | | 1 | 2 | 3 | 4 |
| 5 | 6 | 7 | 8 | 9 | 10 | 11 |
| 12 | 13 | 14 | 15 | 16 | 17 | 18 |
| 19 | 20 | 21 | 22 | 23 | 24 | 25 |
| 26 | 27 | 28 | 29 | 30 | | |
Calendar
Basic:


Ask the forum staff if you have any questions or concerns (Anyone with a red, green, or purple name)



If you are behaving badly, you'll be banned from the chat. If you continue to troll, spam, or annoy other members, then you will be banned from accessing the forum for 24 hours. After that, you will have to face the consequences and be banned completely.



Please keep the forum clean! Appropriate "Warriors" talk is allowed, of course, but please remember that these are cats, not people. They don't know what curses and swears are, only the insults they've learned throughout history. Rude people will suffer the consequences and be banned.



DO NOT ADVERTISE ANYWHERE ON THIS SITE UNLESS YOU HAVE PERMISSION FROM AN ADMIN!



Keep the RP realistic! If you want your cat to have special powers like Dovewing's, Lionblaze's, and Jayfeather's, then you will have to contact one of us StarClanners and talk to us about it. This will probably only be used in major plotlines for the RP, unless you decide to buy powers.



Please don't double post. There's an edit button there for a reason. If you need to get someone's attention, PM them.

You can absolutely never trade catnip, prey, or "reputation for reputation", without an admins permission. In the Shops, do not ever post a store for people to trade their catnip or prey to you in exchange for you drawing them something, making them an avatar, etc, without an admins permission. And never under any circumstance can you do a "reputation for reputation". Those are sayings that if you give someone a Shadowbelly, per say, position, and you choose to give them a Thunderflower position in return. That is never okay to do, so follow this rule no matter what kind of "offers" you get.

Please, do not ask to be a staff member. There is a reason there is only 3 of us. Because we can handle it! THE MASTER OF ALL THINGS CODING! is our coder, Honor is our coder and RP/Audition Adviser, while I am the head and creator. So do not bombard us with messages about how perfect you are for the team. We do not care.



Listen to StarClanners, Thunderflowers, and Shadowbellies when they are giving you advice, enforcing the rules, or telling you to stop. Ignoring them will only result in the basic consequences.

Cat Creation Rules:


There is no limit on cats, but don't have too many. Only make a billion million cats if you can handle roleplaying that amount, otherwise they'll just be deleted for not having any use.



The names of warrior cats are spelled Cloudfeather NOT CloudFeather



Please don't do things like "Echofang purred." as the only thing you post. Put a little effort into it! The whole point of this RP is to have detail and action and adventure!



You must use the correct form when creating a character.



Ignored or non-roleplayed cats will be deleted within a month.

Out of Character Rules:


You must be respectful to everyone. I know how people are sometimes, so I always feel the need to say this.

Absolutely no swearing. You can say "heck", "H-E-L-L", or "crap", but nothing else. We do not tolerate bad words on this site.

Do not use chatspeak in the boards. If me or one of the other StarClanners see you using "OMG", "LOL", "ROFL", etc in character you WILL be PMed and a warning to not do that again. It will only result in consequences if you continue to do so.

If you join and make no posts or ever log in again, your account will be automatically deleted by one of us admins sooner or later, unless the day you joined you PMed one of us telling why.

General Roleplaying Rules:


Please don't powerplay unless you received granted permission from the real owner of the cat, wolf, or dog.

Absolutely no sexual content. It is against forumotion's terms of service.

No suicidal or self-harming cats. A cats instinct is for it to survive, obviously. So unless it's biting their leg off to get out of a life-threating event, don't make your characters stab themselves because they feel guilty, etc.

This roleplay still involves humans, yes, but our cats, wolves, and dogs have developed an artistic and religious system now. So, the medicine cats will paint portraits of whatever dream they might have been having with their paws and show it to the leader, for example. So, yes, your wolves can still be born in a zoo in the history, alright?

Romantic Relationship Rules:


If you want a cat, or wolf, or dog, to have kittens or pups without another mate being involved, you must pay a certain amount of prey to make this happen. Otherwise, it is required that you mate before giving birth to kits or pups.

Forbidden relationships are allowed, you just have to give up some prey to do so.

Cats may be non-binary or non-heterosexual. If you have questions on how two mates with the same biological parts can borne kits or pups, PM a StarClanner.

No detailed mating, please! Everyone on Blazing Tails begs you not to. There are members under 13 that take their place here and would not like to witness that.

Last edited by ❆bad christmas puns on Wed Dec 16, 2015 4:57 pm; edited 3 times in total
~ ~ ~ ~ ~ ~ ~ ~ ~ ~ ~ ~ ~ ~ ~ ~ ~ ~ ~ ~ ~ ~ ~ ~ ~ ~ ~ ~ ~ ~ ~ ~ ~ ~ ~ ~ ~ ~ ~ ~ ~ ~ ~ ~ ~ ~ ~ ~ ~ ~ ~ ~ ~ ~ ~ ~ ~ ~ ~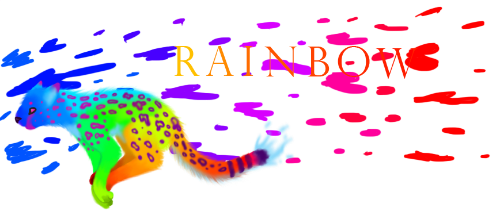 ~ ~ ~ ~ ~ ~ ~ ~ ~ ~ ~ ~ ~ ~ ~ ~ ~ ~ ~ ~ ~ ~ ~ ~ ~ ~ ~ ~ ~ ~ ~ ~ ~ ~ ~ ~ ~ ~ ~ ~ ~ ~ ~ ~ ~ ~ ~ ~ ~ ~ ~ ~ ~ ~ ~ ~ ~ ~ ~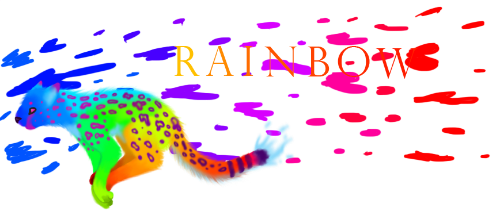 ~ ~ ~ ~ ~ ~ ~ ~ ~ ~ ~ ~ ~ ~ ~ ~ ~ ~ ~ ~ ~ ~ ~ ~ ~ ~ ~ ~ ~ ~ ~ ~ ~ ~ ~ ~ ~ ~ ~ ~ ~ ~ ~ ~ ~ ~ ~ ~ ~ ~ ~ ~ ~ ~ ~ ~ ~ ~ ~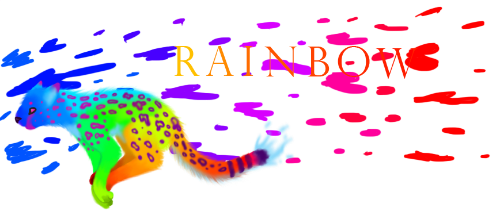 Similar topics
---
Permissions in this forum:
You
cannot
reply to topics in this forum