Forum Affiliates
Draxion's Gaming Den
Underground Lies
Where the Ocean Lies
If you would like to become an affiliate, private message one of our head admins or post in our guest-friendly board with a request.
Top posting users this week
Most active topic starters

So, in hopes that the site would become more active, I contacted a few other sites to become affiliates but even then that didn't help, so I asked our buttons to be taken down. After that, me and Stormheart were talking and thought making an entirely new site would help (which can be found here: 
http://btgf.boards.net/
). I've been working on this new PROBOARDS site but I just haven't been feeling the layout. That Proboards may or may not be used in the future, but for now I'd like us to stay here regarding roleplay and games and everything.

With that said, please post below ways we can become more active! I've been emailing Queen Muffin and Braveheart and they said they'll be able to come back soon. I understand that most people have a lot on their plate right now, what with the school season coming back, but I really don't want this site to die! We have so many great memories here, and I'm surprised I made it 2 YEARS AGO! Anyway, thanks for reading. Post below if you have any ideas.
--------------------
"Sometimes bad things happen for no reason, or for reasons we can't begin to understand."
If there is anything I can do to help, just ask!
--------------------
My Cats:


CloudClan:
Dappleleaf-Shecat-Warrior

FrostClan:
Periwinklestar-Shecat-Leader-9 Lives
Featherpaw-Shecat-Apprentice

RobinClan:
Falconfeather-Shecat-Warrior/Queen

SnowClan:
Hickoryapple-Shecat-Medicine Keeper

The Tribe of Secret Souls:
None

The Tribe of Silver Phantoms:
None

Yijiao:
Kirako-Shecat-Top God

The Four Other:
Lilystar-Shecat-Leader-SilentClan

Cats Outside of the Clans:
None
Oh my goodness I'm here!
I'm so sorry about the inactivity! I speak for tinkerbell and Firefly as well, as we have been keeping in contact. I had a lot of school stuff to take care of but I'm gReAt now!

I think the idea of a new site seems pretty cool, but that's just my opinion.
--------------------
AUKLETPAW, CLOUDCLAN 


Braveheart

Tech Support





Posts

: 122


Join date

: 2015-03-17


Age

: 20


Location

: In the kitchen eating yogurt



bro why are you eMAILING ME
Okay so the gist of my inactivity: I moved from Texas to, uh, another country haha, and it's been taking me a while to settle in. My cousin also had a baby and is moving from Amsterdam to come live by us! So yeah

 I've had a lot going on. I've made some friends and caught up with the new school, and I think I'll be able to come back. 
just pls stop spamming my email mr braveheart sir
--------------------
Firefly
Cyn's Cats!:

 CloudClan: Quailkit and Palekit FrostClan: none RobinClan: Morningpaw SnowClan: none Tribe of Secret Souls: none Tribe of Silver Phantoms: none Yijiao: none DawnClan: Delta and Tiny DewClan: none SilentClan: none SmokeClan: none Other: none

Firefly

Newborn




Posts

: 54


Join date

: 2015-08-26


Age

: 18


Location

: Definitely not in a pineapple under the sea.. =3



Honestly, I think the proboards site is great! I think it'll be easier to get more roleplayers on there since there a TON more proboards warriors roleplays then there are on forumation.
--------------------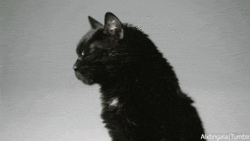 << My Cats >>
Cloudclan: Honeypool(warrior), Applepaw(app.)
Frostclan: Runningclaw(m.cat), Littlepaw(app.)
Robinclan: Duskheart(warrior)
Snowclan: Stormstar(leader)


Stormheart

Event Manager





Posts

: 63


Join date

: 2017-07-12


Age

: 15



UPDATE:
Alright, so, for now, we are going to keep the site here on Forumotion. The Proboards site has been giving me some trouble lately so we are going to continue roleplaying here until further notice.

--------------------
"Sometimes bad things happen for no reason, or for reasons we can't begin to understand."
Yay! I like the Forumotion layout and Proboards, but I'm glad we won't have to do a hectic move to another site just yet.
frantically emails everybody
--------------------
AUKLETPAW, CLOUDCLAN 


Braveheart

Tech Support





Posts

: 122


Join date

: 2015-03-17


Age

: 20


Location

: In the kitchen eating yogurt




---
Permissions in this forum:
You
cannot
reply to topics in this forum