Forum Affiliates
WARRIORCLAN
Draxion's Gaming Den
Underground Lies
Where the Ocean Lies
If you would like to become an affiliate, private message one of our head admins or post in our guest-friendly board with a request.
Top posting users this week
Most active topic starters

Tigerkit
-
Tigerpaw
- Tigerstorm
Warrior
20 moons
Appearance: Tigerstorm is a she-cat with dark golden fur and black tiger-like stripes. She has a lean build, with long legs and strong shoulders. Her tail is also striped, and she has sharp claws and pale green eyes.
Personality: Tigerstorm is very brave and loyal, always willing to sacrifice herself in order to save her family and friends. She always puts other's needs before her own, and hopes to become deputy one day. She can be outgoing, shy at times, and also be stubborn. She has a caring side, but not to outsiders or members of other clans.
History: Tigerstorm was born to Ambercloud and Darkflame, both from Smokeclan. Her parents were very loyal warriors to the clan, both being around 28 moons when their only daughter was born. From the time Tigerstorm was a kit, to soon after being apprenticed, she had made only one friend. That friend was a tom named Badgerpaw. They were best friends since kit-hood, but a tragedy struck Tigerpaw. Her best friend was killed by a rogue cat while on a patrol, and her parents were killed in battle, having passed from their wounds being too severe. Tigerpaw was distraught with grief, but continued training to be as strong as they were, and even stronger. Eventually becoming Tigerstorm, she now has hopes of becoming deputy, being her dream since kit-hood. She also would like to have a family of her own one day, raising kits and protecting her family with her life.
Skills:
•             Fighting- 9
•             Hunting- 6
•             Climbing- 4
•             Running- 5
•             Swimming- 3
•             Strength- 8
•             Stamina- 6
•             Memory skills- 8

Snoo

Tech Support





Posts

: 20


Join date

: 2017-07-25


Age

: 20



The skills are a bit high. You should lower either the memory or the strength to average, and atleast have one more 3, or below.
~ ~ ~ ~ ~ ~ ~ ~ ~ ~ ~ ~ ~ ~ ~ ~ ~ ~ ~ ~ ~ ~ ~ ~ ~ ~ ~ ~ ~ ~ ~ ~ ~ ~ ~ ~ ~ ~ ~ ~ ~ ~ ~ ~ ~ ~ ~ ~ ~ ~ ~ ~ ~ ~ ~ ~ ~ ~ ~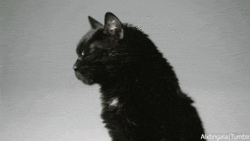 << My Cats >>
Cloudclan: Honeypool(warrior), Applepaw(app.)
Frostclan: Runningclaw(m.cat), Littlepaw(app.)
Robinclan: Duskheart(warrior)
Snowclan: Stormstar(leader)


Stormheart

Newborn




Posts

: 63


Join date

: 2017-07-12


Age

: 15




---
Permissions in this forum:
You
cannot
reply to topics in this forum