Forum Affiliates
WARRIORCLAN
Draxion's Gaming Den
Underground Lies
Where the Ocean Lies
If you would like to become an affiliate, private message one of our head admins or post in our guest-friendly board with a request.
Top posting users this week
Most active topic starters

Stoatpaw(pelt) // Tom // 8 Moons // RobinClan // Apprentice
Personality: Stoatpaw is a bit of a push-over. He can easily be teased, and won't exactly do anything about it, since he's too caring to hurt someone back in either way. He's kind, well, more like overly-kind, and usually helps out and trusts cats way too easily. This makes him very vulnerable. Stoatpaw is also cooperative, and usually is great to work with in almost anything. He won't be greedy, or stubborn, so usually he gives generously, which can also lead him into being tricked quite often. Lastly, because of this, he can be quite sensitive, and usually hates being teased, and will let it push him down.
Appearance: Stoatpaw is a white-furred tom. He has a muscular, and lithe build, which helps him a lot in battle training, or battles in general. He has medium-furred silky, and soft white fur. His nose is a bright pink, and he has amber eyes. Stoatpaw's ears are tall, and pointed. His tail is medium-length, and much more fluffy there. 
History: Primrosefur, and Driftfoot were Stoatpaw's parents. Primrosefur was quite the pretty shecat, and was usually flirted upon by many other males, but she rejected them all. All but one, who she found quite amusing: Driftfoot. Driftfoot was more of a loner in the clan, with his twisted paw; however, he was still capable of hunting, and fighting. He charmed Primrosefur with his humor, and energy, and the two soon fell in love. They had their first litter of four. That included, Toadbelly, Ashbird, Mosspuddle, and Antstrike. The two didn't think of having another litter, but finally, they expected another set of kits. This included Stoatkit, Snailkit, Wolfkit, Olivekit, Spottedkit, and Lionkit. Stoatkit was the follower, and loner of his litter. He often stayed to play in the nursery, and didn't do much unless they bugged him into joining their games. Finally, he was old enough to earn his apprentice name, becoming Stoatpaw. Stoatpaw now trains hard, despite being picked on often. 
Family:
Primrosefur: A calico shecat with green eyes. (Mother) Open
Driftfoot: A gray tabby tom with blue eyes. (Father) Open
Toadbelly: A gray tabby tom with green eyes. (Sibling) Open
Ashbird: A gray and white shecat with blue eyes. (Sibling) Open
Mosspuddle: A calico shecat with green eyes. (Sibling) Open
Antstrike: A brown tabby tom with amber eyes. (Sibling) Open
Snailpaw: A pale ginger tabby tom with green eyes. (Littermate) Open
Wolfpaw: A gray tabby shecat with blue eyes. (Littermate) Open
Olivepaw: A tortoiseshell shecat with green eyes. (Littermate) Open
Spottedpaw: A spotted brown tom with amber eyes. (Littermate) Open
Lionpaw: A ginger tabby tom with amber eyes. (Littermate) Open
Skills:
fighting: 5
hunting: 6
swimming: 1
running: 8
climbing: 5
herbs: 1
stamina: 9
strength: 5
memory: 4
~ ~ ~ ~ ~ ~ ~ ~ ~ ~ ~ ~ ~ ~ ~ ~ ~ ~ ~ ~ ~ ~ ~ ~ ~ ~ ~ ~ ~ ~ ~ ~ ~ ~ ~ ~ ~ ~ ~ ~ ~ ~ ~ ~ ~ ~ ~ ~ ~ ~ ~ ~ ~ ~ ~ ~ ~ ~ ~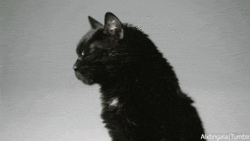 << My Cats >>
Cloudclan: Honeypool(warrior), Applepaw(app.)
Frostclan: Runningclaw(m.cat), Littlepaw(app.)
Robinclan: Duskheart(warrior)
Snowclan: Stormstar(leader)


Stormheart

Newborn




Posts

: 63


Join date

: 2017-07-12


Age

: 15



~ ~ ~ ~ ~ ~ ~ ~ ~ ~ ~ ~ ~ ~ ~ ~ ~ ~ ~ ~ ~ ~ ~ ~ ~ ~ ~ ~ ~ ~ ~ ~ ~ ~ ~ ~ ~ ~ ~ ~ ~ ~ ~ ~ ~ ~ ~ ~ ~ ~ ~ ~ ~ ~ ~ ~ ~ ~ ~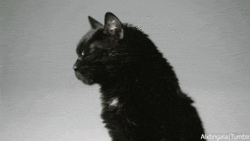 << My Cats >>
Cloudclan: Honeypool(warrior), Applepaw(app.)
Frostclan: Runningclaw(m.cat), Littlepaw(app.)
Robinclan: Duskheart(warrior)
Snowclan: Stormstar(leader)


Stormheart

Newborn




Posts

: 63


Join date

: 2017-07-12


Age

: 15




---
Permissions in this forum:
You
cannot
reply to topics in this forum