Realm Information
The Realms have revived themselves once more after fearful events at the last Gathering. They believed Kiroho had left them to fend for themselves, sending everyone into a spiral of despair. Summer brought more prey and raised some hopes, but along with it endless thunderstorms and homes collapsing. Now, winter has arrived, and prey is scarce. The temperatures range from 0-25
°F, and i
t is recommended not to enter the frigid waters until spring.
@Daisy and @Quake
Deputy: open
The Council: @Snoo, five open
@Daisy and @Sky
Deputy: @Quake

Healers: @Aqua, open
Healer's Apprentices: two open
King and @Snoo
Deputy: @Quake
Healers: @Daisy, open
Healer's Apprentices: two open
@Aqua and @Quake
Deputy: @Daisy
Healers: two open
Healer's Apprentices: @Quake, open
@Sky and Queen
Deputy: @Aqua
Healers: @Quake, @Daisy
Healer's Apprentices: two open
@Aqua AND @tinkerbell
Heir: @Snoo, @Sky
Contract Keepers: @Daisy, @Quake, four open
Forum Affiliates
Underground Lies
If you would like to become an affiliate, private message one of our head admins or post in our guest-friendly board with a request.

So, as you've all picked up already, we have a lot more active roleplayers. Me and the staff are working on affiliating with other sites to attract more members, and while we do that, we've perfected a NEW PLOT! Please read 
this
 post thoroughly so you know what is going to happen. This plot is going to involve everyone in the roleplay, no one will be left out. There will be search patrols and battles in every group of cats that will be open for anyone to join in, as well as many other contests and events. Mother Nature has a lot in store, and we hope that everyone is as excited as I am! Thank you for reading, and please post below with any questions. <3
--------------------
Holy cow, this plot is so detailed?? we worship you daisy

But just a question, since I've noticed our new members haven't logged on in a while: are we going to replace all high ranks now? I'm literally cramming all my auditions right now, I'm so sorry I was gone for a while!

Braveheart

Tech Support





Posts

: 137


Join date

: 2015-03-17


Age

: 17


Location

: sitting on the floor of my basement and consuming unhealthy amounts of yogurt



If you noticed the announcement in the hideout, I'm going to give each member who has reserved a high rank two weeks to make an audition. After that I will just ask around on the Discord to replace them!
--------------------
aHHHHHHHHH this is so exciting! 
As soon as I finish the rest of my auditions, which will be
very soon
, I will start posting in the roleplay! So glad we're back and running

--------------------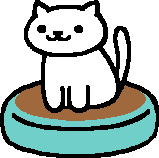 Callie

Newborn




Posts

: 126


Join date

: 2015-07-15


Age

: 18


Location

: Australia



The drama has been too low for too long... I'm so ready! I'm sorry if this is the wrong spot to put this, but I need a high rank so badly dude. Gimme RobinClan deputy 
--------------------
@Twistedheart
, totally! I really need active people in these ranks anyway.
Just a note, you guys, six Top Gods in Vulkaria are open to be reserved and made! These characters will be important later on in the plot, so snatch them now while you can!
--------------------

---
Permissions in this forum:
You
cannot
reply to topics in this forum