Cat Calculator
Having trouble calculating a cat's age? Use this! :)
All rights reserved.
~
This was not my original idea. All rights also go to the Erin Hunters with the idea of "Warrior Cats."
~
Ideas from others are reserved. I have mixed other ideas with my own and made them for my site.
~
If you steal from my site you will face the consequences; banned for life or tracked down to your own website IP address and be yelled at. Don't make me do that on your very own site.
~
~
Head Administrators
D A I S Y L E A P



Please, contact one of these three admins if you need help with anything! We are here to help new members get into the swing of things here.
June 2017
| Mon | Tue | Wed | Thu | Fri | Sat | Sun |
| --- | --- | --- | --- | --- | --- | --- |
| | | | 1 | 2 | 3 | 4 |
| 5 | 6 | 7 | 8 | 9 | 10 | 11 |
| 12 | 13 | 14 | 15 | 16 | 17 | 18 |
| 19 | 20 | 21 | 22 | 23 | 24 | 25 |
| 26 | 27 | 28 | 29 | 30 | | |
Calendar
The outcast Clans after the whole big plot goes down. Their names are included on the announcement, but they will be DewClan, SmokeClan, DawnClan, and SilentClan. They are also known as the Yijiao's. The leader is of course called the leader, but the deputy-like figure is the vice. You know what, I'll just do it this way...


Leader

Vice

The Gods

Assassins and Bounty Hunters

Apprentices

Queens and Kits

Contract Keepers

The leader is the highest ranked cat possible in the outcast Clans, and the vice is sort of the deputy-like figure, but with more power than a real Clan deputy. The Gods are the cult of cats that believe they can do better and believe in GalaxyClan, and are the least respected cats of the community. Assassins are like cave-guards of the Yijiao's, and Bounty Hunters are the respecters of the code who hunt for the Clan along the borders, getting into skirmishes along the way. Apprentices, just young, older than kittens, though, cats in training to become assassins or bounty hunters. Queens are the she-cats who nurse kittens, who are almost ready to begin training as apprentices. Kits become apprentices much sooner than actual Clan life; at the minimum it is 3 moons if the mother and father agree! Contract Keepers are the eldest of the Yijiao's, and although they don't keep contracts anymore they are the elders of the outcasts and are respected dearly. They are permitted to hunt and other assassin and bounty hunter duties if they'd like, but their main job is to settle contract disputes and pass on Yijiao stories and traditions. Contract Keepers must have a knowledge of herbs before they retire to one because another duty that they must use is when a cat gets injured, because there are no medicine keepers to treat them, and so the eldest must do so.
~ ~ ~ ~ ~ ~ ~ ~ ~ ~ ~ ~ ~ ~ ~ ~ ~ ~ ~ ~ ~ ~ ~ ~ ~ ~ ~ ~ ~ ~ ~ ~ ~ ~ ~ ~ ~ ~ ~ ~ ~ ~ ~ ~ ~ ~ ~ ~ ~ ~ ~ ~ ~ ~ ~ ~ ~ ~ ~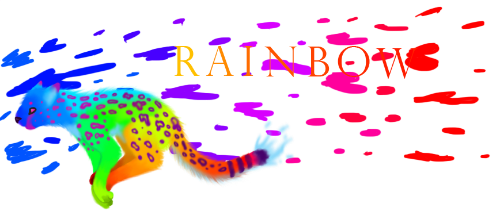 Similar topics
---
Permissions in this forum:
You
cannot
reply to topics in this forum