Forum Affiliates
Draxion's Gaming Den
Underground Lies
Where the Ocean Lies
If you would like to become an affiliate, private message one of our head admins or post in our guest-friendly board with a request.
Top posting users this week
Most active topic starters

Name: Stormkit // Stormpaw // Stormheart // Stormstar
Age: 47 Moons
Gender: She-cat
Preferred Position: Leader
Clan/Tribe: Snowclan
Alive Family: Thistlejaw(brother), Finchleap(brother)
Deceased Family: Mistybreeze(mother), and Patch(father)
Description: A gray she-cat with a muscular built body and stormy gray eyes. She has a missing part from her left ear. Stormstar's ears are tall, and her tail is long. She has a sleek, well-kept, short-furred pelt. She also has a scar across her nose, and down to her neck from a badger fight.
Personality: Stormstar is a wise, and protective leader. She's very loyal and brave, and will not hesitate to lose a life for the safety of her clan. Stormstar is a very mature she-cat, and makes sure her clan is well-disciplined and respectful. However, she can be frustrated easily.
Physical Abilities: Best at fighting, stamina, and hunting. Not best at herbs, memory, and swimming. Average at logic, climbing, and running.
Likes & Dislikes: She likes voles, rabbits, and blackbirds. She dislikes spiders, high heights, and deep waters. She also loves hunting, walks in the forest, and gazing up at the stars.
History: Stormstar was actually born as a loner. Her mother, Misty, brought her to the clan and joined along with her two other songs, Thistlejaw, and Finchleap. Her father was Patch, although she never met the tom, for he was killed by a thunderpath on their way over to the clans. Stormstar grew up usually disrespected by others for her background, but she only pushed harder on becoming the best warrior possible by these comments. As a warrior, she was finally given respect from her clan. She was given the title of clan deputy after a fight with badgers, and rescuing the previous leader. The only bad thing that happened in the fight was the death of her mother, Mistybreeze. Stormstar worked hard as deputy, and finally the day came when the previous leader retired and gave up her position to Stormstar.
Accomplishments/Plans for the Future: N/A
Extras: N/A
--------------------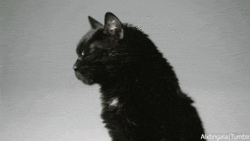 << My Cats >>
Cloudclan: Honeypool(warrior), Applepaw(app.)
Frostclan: Runningclaw(m.cat), Littlepaw(app.)
Robinclan: Duskheart(warrior)
Snowclan: Stormstar(leader)


Stormheart

Newborn




Posts

: 63


Join date

: 2017-07-12


Age

: 15



--------------------
"Sometimes bad things happen for no reason, or for reasons we can't begin to understand."
Not Accepted... Stormstar Cant be leader of SnowClan because Silverstar is...
--------------------
My Cats:


CloudClan:
Dappleleaf-Shecat-Warrior

FrostClan:
Periwinklestar-Shecat-Leader-9 Lives
Featherpaw-Shecat-Apprentice

RobinClan:
Falconfeather-Shecat-Warrior/Queen

SnowClan:
Hickoryapple-Shecat-Medicine Keeper

The Tribe of Secret Souls:
None

The Tribe of Silver Phantoms:
None

Yijiao:
Kirako-Shecat-Top God

The Four Other:
Lilystar-Shecat-Leader-SilentClan

Cats Outside of the Clans:
None
No, we spoke it out with Lily. She's going to be making the deputy of SnowClan Silversomething.

--------------------
"Sometimes bad things happen for no reason, or for reasons we can't begin to understand."
Ok cool

 Then 
--------------------
My Cats:


CloudClan:
Dappleleaf-Shecat-Warrior

FrostClan:
Periwinklestar-Shecat-Leader-9 Lives
Featherpaw-Shecat-Apprentice

RobinClan:
Falconfeather-Shecat-Warrior/Queen

SnowClan:
Hickoryapple-Shecat-Medicine Keeper

The Tribe of Secret Souls:
None

The Tribe of Silver Phantoms:
None

Yijiao:
Kirako-Shecat-Top God

The Four Other:
Lilystar-Shecat-Leader-SilentClan

Cats Outside of the Clans:
None

---
Permissions in this forum:
You
cannot
reply to topics in this forum