Cat Calculator
Having trouble calculating a cat's age? Use this! :)
All rights reserved.
~
This was not my original idea. All rights also go to the Erin Hunters with the idea of "Warrior Cats."
~
Ideas from others are reserved. I have mixed other ideas with my own and made them for my site.
~
If you steal from my site you will face the consequences; banned for life or tracked down to your own website IP address and be yelled at. Don't make me do that on your very own site.
~
~
Head Administrators
D A I S Y L E A P



Please, contact one of these three admins if you need help with anything! We are here to help new members get into the swing of things here.
June 2017
| Mon | Tue | Wed | Thu | Fri | Sat | Sun |
| --- | --- | --- | --- | --- | --- | --- |
| | | | 1 | 2 | 3 | 4 |
| 5 | 6 | 7 | 8 | 9 | 10 | 11 |
| 12 | 13 | 14 | 15 | 16 | 17 | 18 |
| 19 | 20 | 21 | 22 | 23 | 24 | 25 |
| 26 | 27 | 28 | 29 | 30 | | |
Calendar
Hollybell is a flame-tinted white she-cat with cloudy blue eyes. She is quite the energetic cat, and is always the cat to go to when you're down, but sometimes, her tongue is sharper than her mind! She is known to snap back at people when she doesn't get what she wants, but all in all, this she-cat is the best, most loyal warrior GustClan has ever seen yet. She was only just recently become a warrior, earning her name of Hollypaw to Hollybell. She is 12 moons only, but she still tries her hardest. She was desperately wanting to accomplish her goal and dreams of becoming a medicine cat, but her stubborn brother Cloudypaw got the job instead. She's always been jealous of him, but now tries to be the next choice of deputy, which was Cloudypaw's forever dream. History took a deep U-turn in Hollybell's life. She would always shy away to the medicines den to watch the medicine keepers do their hard and respected work, and had always looked up to them. While she was out and about with them, her littermate Cloudypaw would sneak out of the elders repeating boring stories to watch the deputies at work. He would admire their strong and harsh words as they spat out who would go on which patrol, and who could get to go to the Gathering. He actually enjoyed the toms getting annoyed by him and getting shooed away, but only coming right back again. Hollykit had other problems too, though. Her mother had been mating with a rogue, but lied to the whole Clan that her mate was actually Spottedfire, a warrior who had suspiciously died in a border skirmish. Hollykit's mother had fooled them for quite a while, until the apprenticeship. Hollypaw was apprenticed to the deputy, Shadowstreak, while Cloudypaw was maneuvered towards Petrelflight, the current medicine cat of GustClan at the time. He received his name first when a dog attacked Petrelflight when she was out collecting herbs, and Cloudypaw went to go find her body since she hadn't been back in a while. He is now Cloudysky, while she is now Hollybell. They plan to make each other jealous until they can't take it anymore and break out.
~ ~ ~ ~ ~ ~ ~ ~ ~ ~ ~ ~ ~ ~ ~ ~ ~ ~ ~ ~ ~ ~ ~ ~ ~ ~ ~ ~ ~ ~ ~ ~ ~ ~ ~ ~ ~ ~ ~ ~ ~ ~ ~ ~ ~ ~ ~ ~ ~ ~ ~ ~ ~ ~ ~ ~ ~ ~ ~
~ ~ ~ ~ ~ ~ ~ ~ ~ ~ ~ ~ ~ ~ ~ ~ ~ ~ ~ ~ ~ ~ ~ ~ ~ ~ ~ ~ ~ ~ ~ ~ ~ ~ ~ ~ ~ ~ ~ ~ ~ ~ ~ ~ ~ ~ ~ ~ ~ ~ ~ ~ ~ ~ ~ ~ ~ ~ ~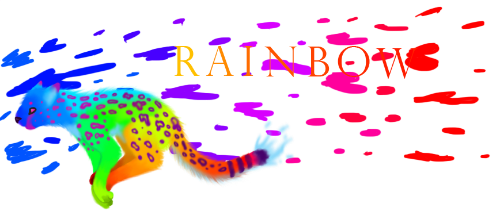 ---
Permissions in this forum:
You
cannot
reply to topics in this forum